De Grendel
Regular price
Sale price
£29.20
Unit price
per
Sale
Sold out
Elegant and complex, full-bodied, fragrant and fresh the maiden vintage of De Grendel Op Die Berg Syrah is a distinctive wine grown in one of South Africas highest, and coldest, winemaking districts.
Op Die Berg Syrah 2019 is the third addition to De Grendels Op Die Berg range. These wines are grown literally on the mountain near the village of Op-die-Berg in the Witzenberg mountains of the Ceres Plateau, on the farm Rietfontein owned by Robert Graaff, brother of De Grendels owner Sir De Villiers Graaff. At 1000m above sea level, the vineyards are often blanketed with snow in winter.
The wine is also the third shiraz/syrah in the De Grendel portfolio, each one stylistically distinctively different, the product of De Grendel cellar master Charles Hopkins constantly seeking out unique areas for the particular characteristics they lend to a cultivar that he finds fascinating.
The elegance and terroir expression of these cool continental climate Wine of Origin Ceres Plateau wines De Grendel Op Die Berg Chardonnay and Op Die Berg Pinot Noir now joined by the newly-released Syrah  have won them numerous international and local accolades and made them a firm favourite of De Grendel customers.
The Op Die Berg Syrah is very interesting. A totally different flavour profile where the coastal region Shiraz is dark, full-bodied and weighty, the rotundone-style Elim and Ceres wines are lighter in colour, more delicate in structure, and slightly lower in alcohol. But where the Elim Shiraz is a clear expression of black pepper, Op Die Berg Syrah is more white pepper, a bit more coriander seed, lighter and fruitier. The difference is fascinating, and I am sure that Op Die Berg Syrah will please the most discerning of Syrah lovers, Hopkins said.
Tasting Note
'Op Die Berg Syrah 2019 has a distinctive deep purple hue with a bright, inky violet rim. The nose is shy at first but opens beautifully into youthful, fresh, clean aromas of white pepper. The flavours are leafy and herbal, buchu, rosemary, with allspice and pepper complemented by the smooth, ripe, well-integrated tannins an extremely elegant wine with lots of finesse, Hopkins said.
Offering superb drinking pleasure on release, the wine will reward careful cellaring for up to 8 to 10 years.
Food Pairing
Op Die Berg Syrah 2019 is especially good with rich lamb dishes, such as lambs liver with creamy mashed potatoes and onion gravy or a hearty, Mediterranean-style lamb ragout with red peppers and olives.
Bottle/bottles of wine only anything else in the image is for demonstration only
Share
View full details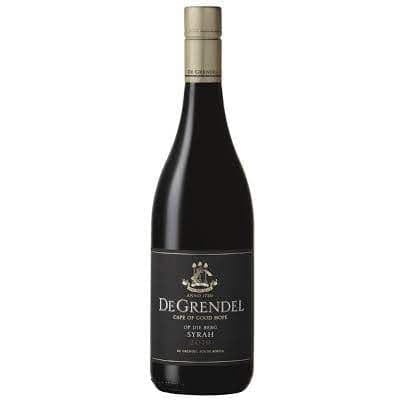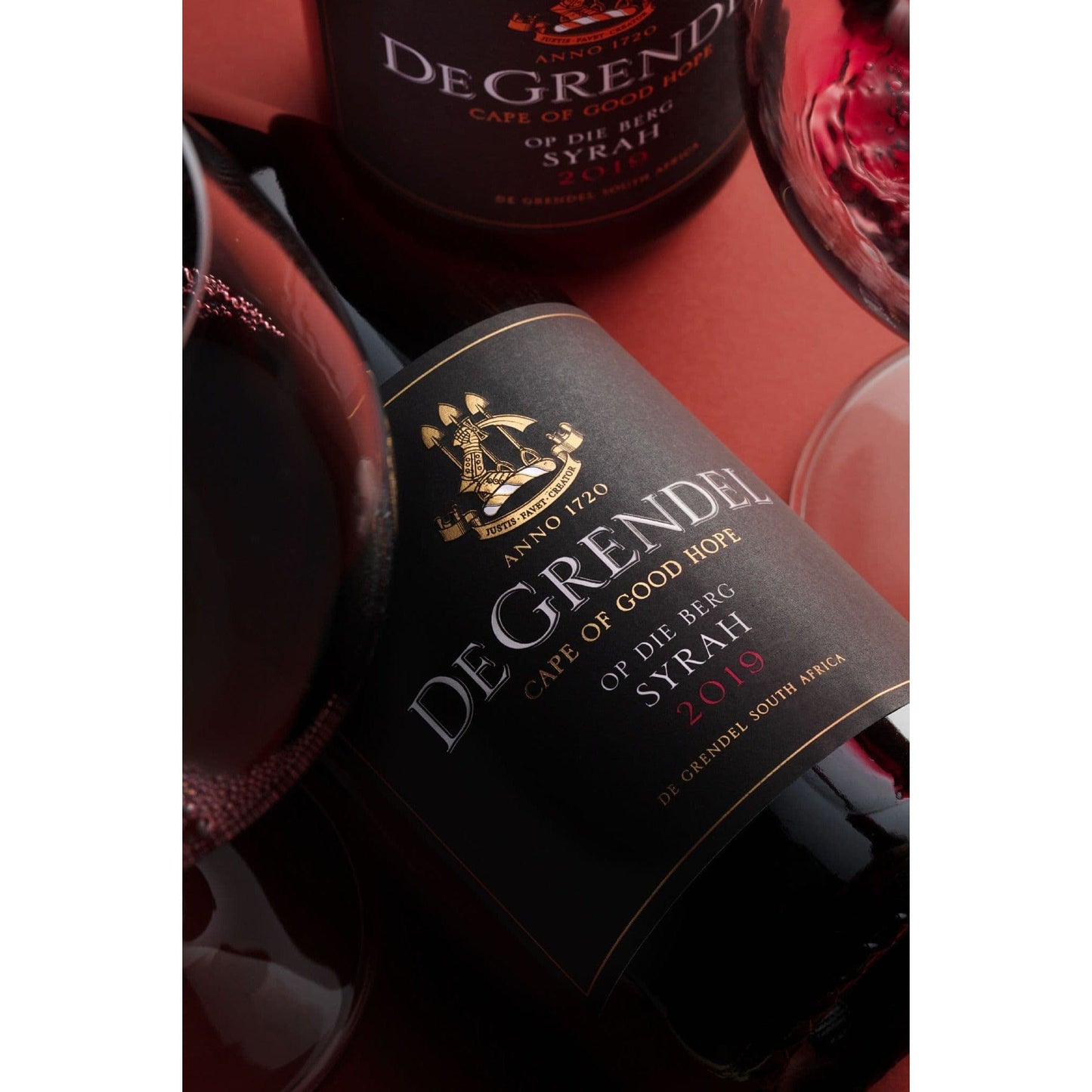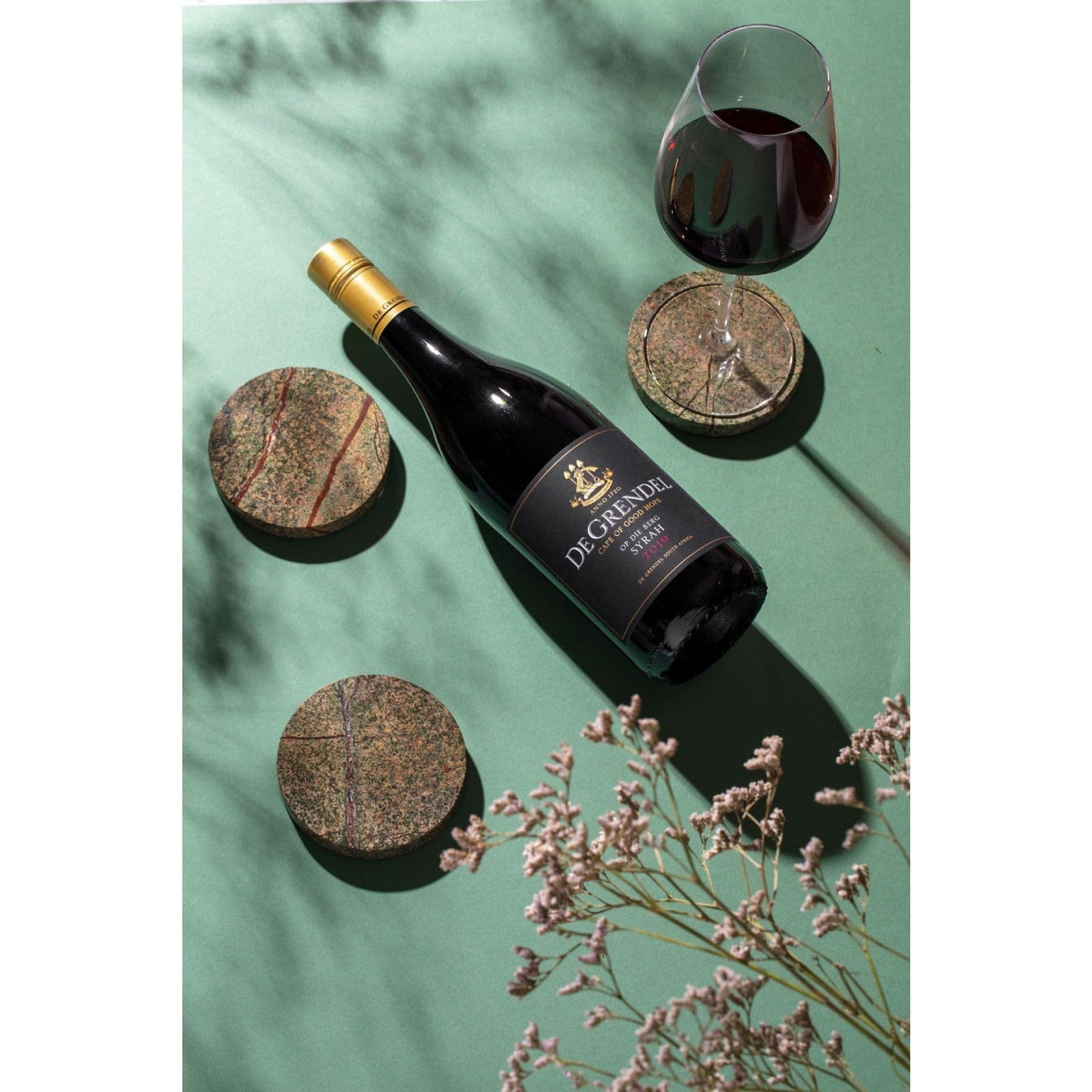 "So great to be able to receive a regular delivery of good wine rather than the usual 12 bottle case sold by most 'wine clubs' "
Great wine at a great time, everytime